Snake Game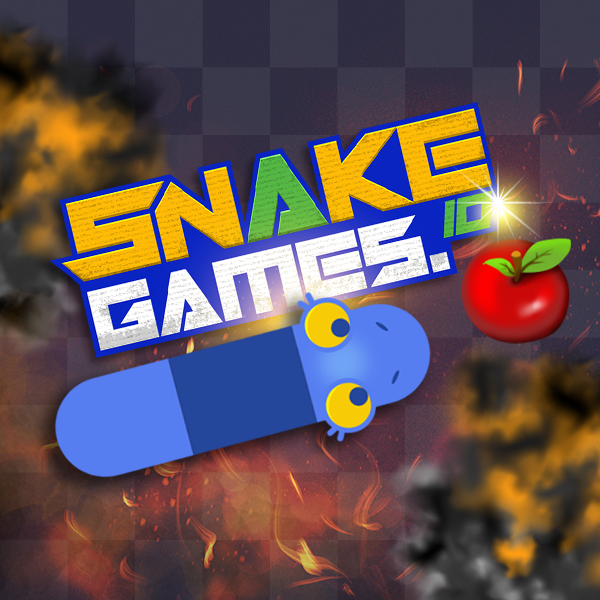 Snake
Most players are familiar with snake games. For some people, the snake game can be one of the childhood games. Although snake games have existed for a long time, they are still loved by many players around the world. Nowadays, many new snake game versions with lots of unique features have been released. Therefore, games with snake mechanics have never been out of date. With simple gameplay, anyone can play this game. The old snake versions were designed quite simply with unattractive graphics. We have released a new snake game for gamers worldwide to improve this weakness. It is the Snake Game. You will have the opportunity to experience the unique features as well as eye-catching graphics in this exciting game. Of course, kids can also have fun with this game.
Snake io
If you don't like playing the snake games alone, you should give this one a try. Snake io has a new improvement to this exciting game genre. Coming to the game, you will have the opportunity to fight with different people worldwide.
The same aims
Players will come to a common playground. Here, you need to eat as much food as you can to become the longest snake. Of course, all the other players have the same goal as you, so this will cause competition. You can attack and destroy other players' snakes. The opponent can also block the head and destroy your snake back.
Snake io attracts lots of players
The new and unique feature makes Snake io more difficult than traditional snake games. However, it also helps Snake io attract more players worldwide. Fighting with other players is always more fun than playing alone, isn't it? If you are lonely and bored, Snake io should be your priority.
How to play Snake Game
Now, we will learn more about the gameplay of this game. In this game, your task is to control a small snake. This snake will move on a playground in which there are many other snakes. On the way, you will see a lot of juicy red apples. Your snake is very hungry, so these delicious apples are its food. Navigate this snake to eat the apples. It sounds interesting, doesn't it? The snakes in this game will not eat meat but eat apples. These apples not only keep your snake full but also help it grow.
Some items in the game
As mentioned, you will see red apples. They will help increase the size of your snake.
The snake will die as soon as it eats the bomb. Therefore, you need to stay away from these bombs. They are red like apples so don't make mistakes.
Moreover, you will also see green potions appear on the playing field. Don't eat them because they will reduce the length of your snake.
Compete with others
There will be a lot of other players with the same goal as you. That's why there will be competition. The heads of these snakes are their weakness. If your snake's head hits another's body, your snake will be defeated. In addition, you must not crash your head into the barricades of the playground. Otherwise, you will start the game again. Don't let anyone stop you and attack you. Be proactive in all situations.
How to control
Use the arrow keys to move your snake.
Stats and settings of the Snake Game
While playing the game, you can see your stats. In the upper right corner of the screen is a leaderboard. Here, you can see your ranking and that of your opponent. Let's see who is the top 1 in the match and beat them. Before entering the game, you should set the username. Then your name can be on the leaderboard. In addition, you can also see information such as the number of players you have defeated on the leaderboard. Alternatively, you can track your location via a mini-map at the bottom of the screen. You can also see the position of other competitors. The length of your snake is also displayed in the upper left corner of the screen.
You can turn on or turn off the game's sounds and music in the main menu. Hope you will have a great time with this game!